Molle Bonnel
Bonnel is a traditional system, characterised by firm, even support over the entire contact area.
Spring size and shape produce strong vertical uplift, allowing this system to withstand high pressures; these characteristics also ensure good ventilation throughout the body of the mattress and firm support thanks to the large-diameter final hoops.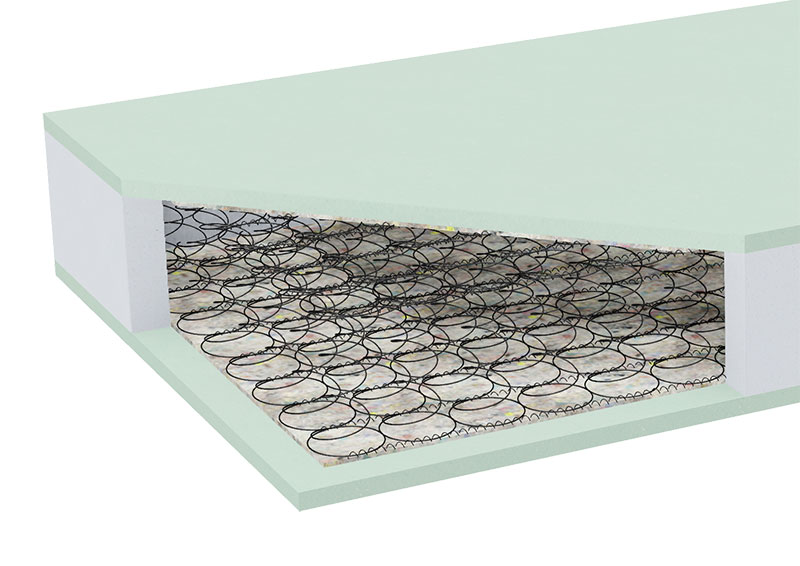 To enhance the characteristics of this spring system, Expan has designed a perforated foam perimeter box with these characteristics:
Non-deformability
Maximum resistance to use and compression of the lateral columns.
Rigidity
The cover plane ensures solid and uniform support from both sides.
Ventilation
The side holes increase the internal ventilation capacity, enhancing its antibacterial properties.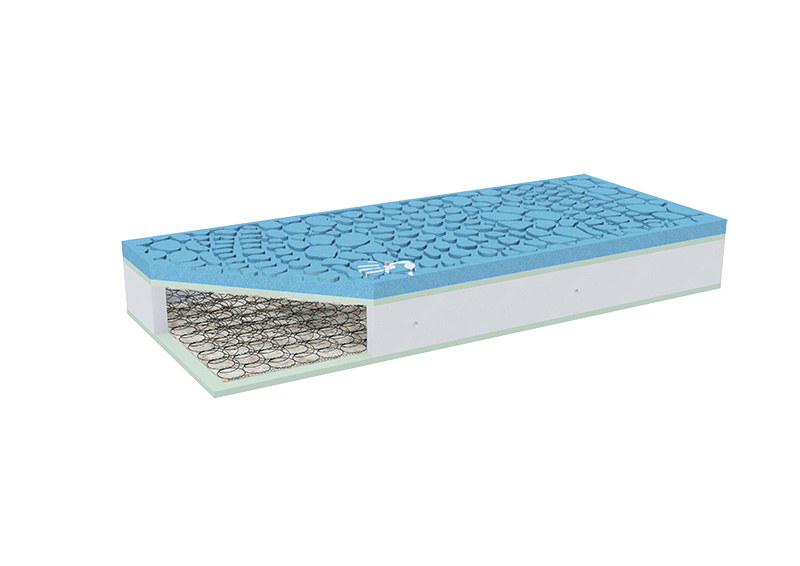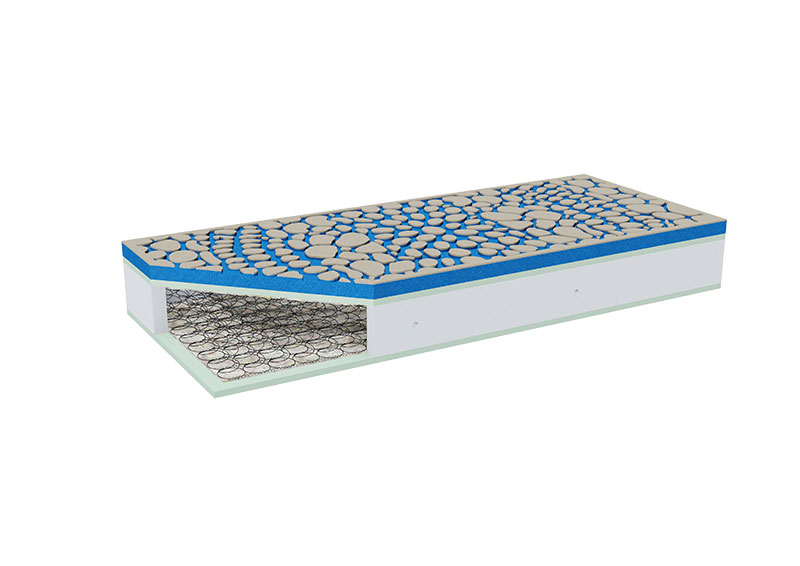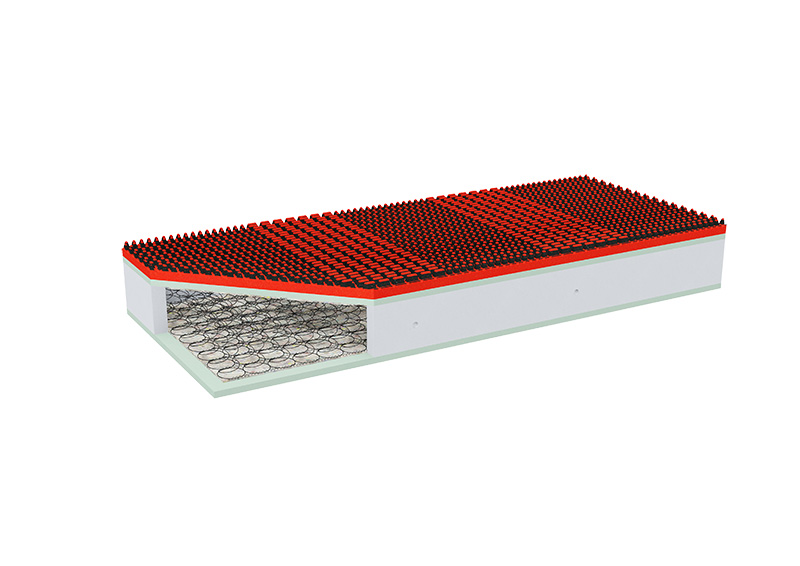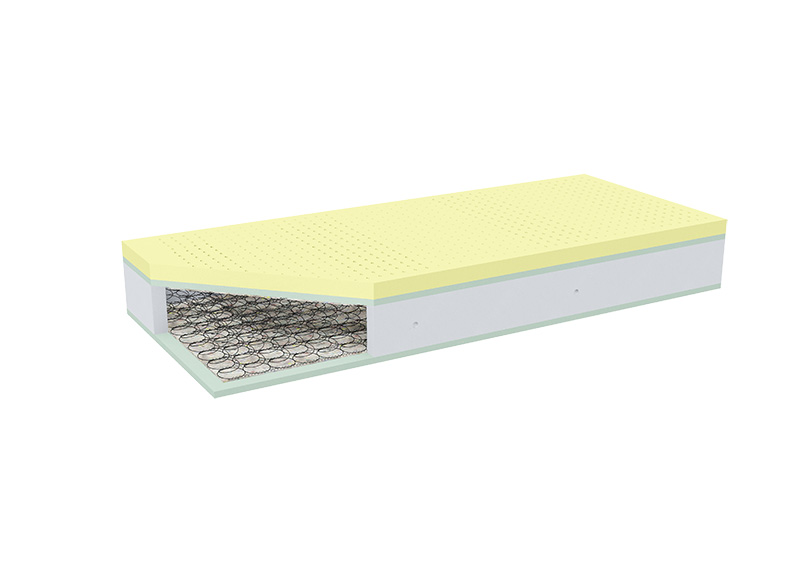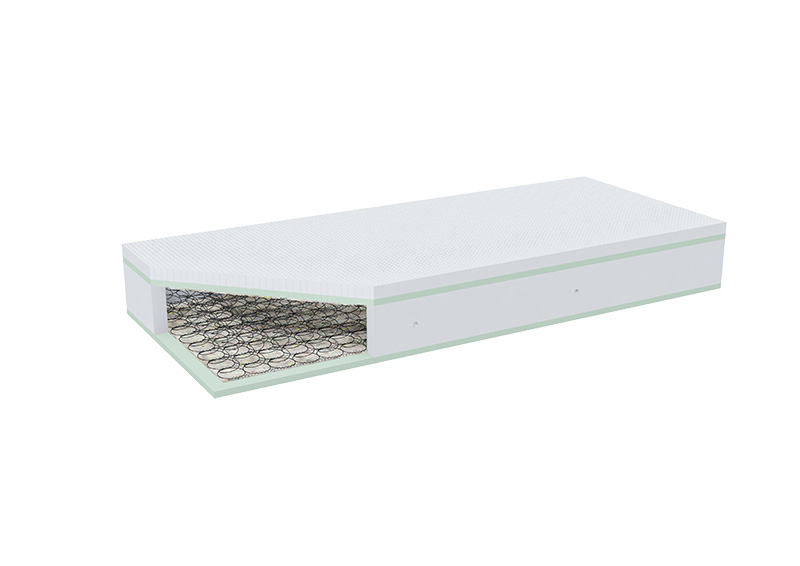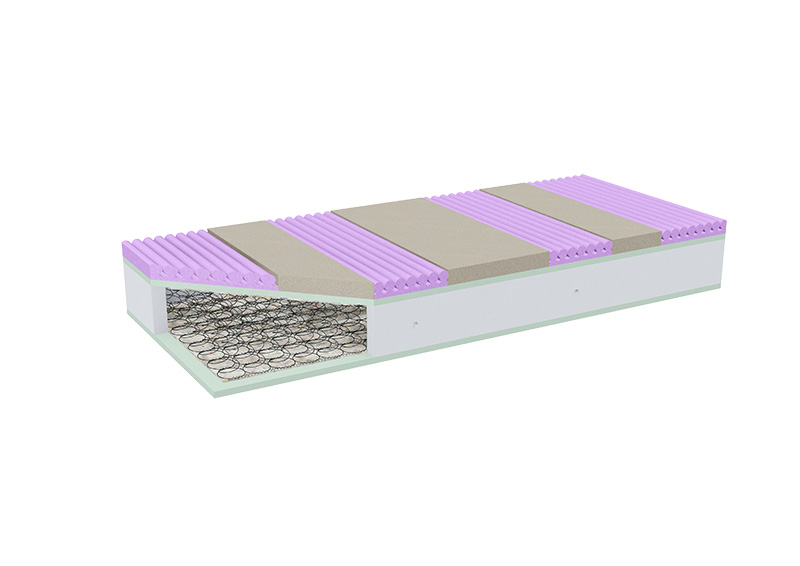 For further information, please