Vision
To become leader in expanded polyurethane processing by providing innovative sleep system solutions and other foam application areas.
Mission
To create differentiation and positioning opportunities for our customers by providing high added-value solutions driven by research, consulting, technology and service.
Strategy
Research and development of made-to-measure expanded polyurethane padding solutions that let customers stand out and grow on a highly competitive market.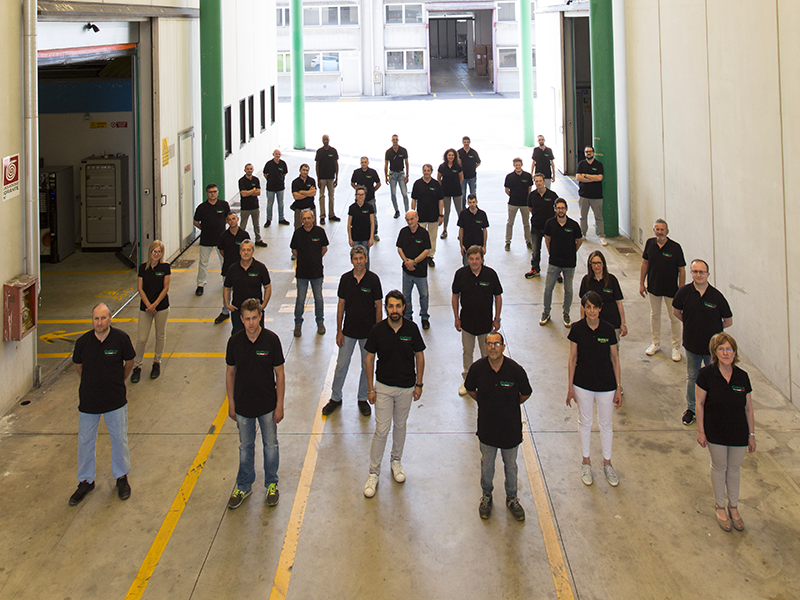 About Expan
For over 30 years, our company has held a prominent position in the Italian market of polyurethane foam transformation and processing for the production of mattresses, pillows and latex accessories for personal comfort and well-being.
Constant investment in research, development and innovation makes us a partner capable of meeting specific needs, from the design phase to the production of high-performance foam products processed to the highest standards of comfort and design.
Our history
Every day we strive to improve, embracing new technology to enhance our customers' success.
1984
Expan is founded and soon makes its mark as one of Italy's most innovative expanded polyurethane converters.
1998
Despite a serious fire that severely damages the main production line, Expan doesn't lose a single manufacturing day.
2005
Expan becomes the first Italian company – and only the fourth in the world – to install the innovative turntable splitting machine by Fecken & Kirfel®, which chooses to emblazon it with the Expan logo at the Interzum Fair in Cologne.
2009
Expan is the first converter business invited to exhibit at the Interzum Fair in Cologne.
2012
The purchase of a new roller type gluing machine that uses water-based adhesive helps boost product quality while lowering costs and raising output capacity.
2015
Expan displays a broad array of new products at Interzum.
2016
Expan introduces a new machine for grooving slab surfaces to speed up production and improve service
2017
Expan leaves its original site in Resana to move to a larger, more efficient plant in Santa Maria di Sala.
1997
Expan is the first company in Italy to install an automatic vertical shaping machine.
2001
Expan is the first Italian manufacturer to establish a fully automated line for cutting, shaping and packaging the finished product.
2006
Expan produces its first mattress core in viscoelastic and polyurethane foam.
2011
Expan reinvents the spring, using the material it knows best: polyurethane foam. Once again, its range arouses considerable interest at the Interzum Fair in Cologne.
2012
Expan exhibits at the Russian MEBEL fair in Moscow for the first time: it's a major success.
2016
Expan acquires a mattress rolling machine, resulting in less bulk, lower shipping costs and more advantages for customers.
2017
Expan takes part in Interzum for the fifth consecutive time, again showcasing new ideas, now with a bigger stand that reflects the results of the firm's progress.
2017
A new, advanced fume extraction hood is installed at the plant to safeguard worker health and the environment.
What we do
A wide range of products has allowed us to expand the market to a multi-sectoral scope, specialising in the production of polyurethane and memory foam mattresses, anatomical foam pillows and sleeping accessories. We have a wide assortment of mattress paddings crafted by hand from premium materials, for those seeking complete well-being and the best quality.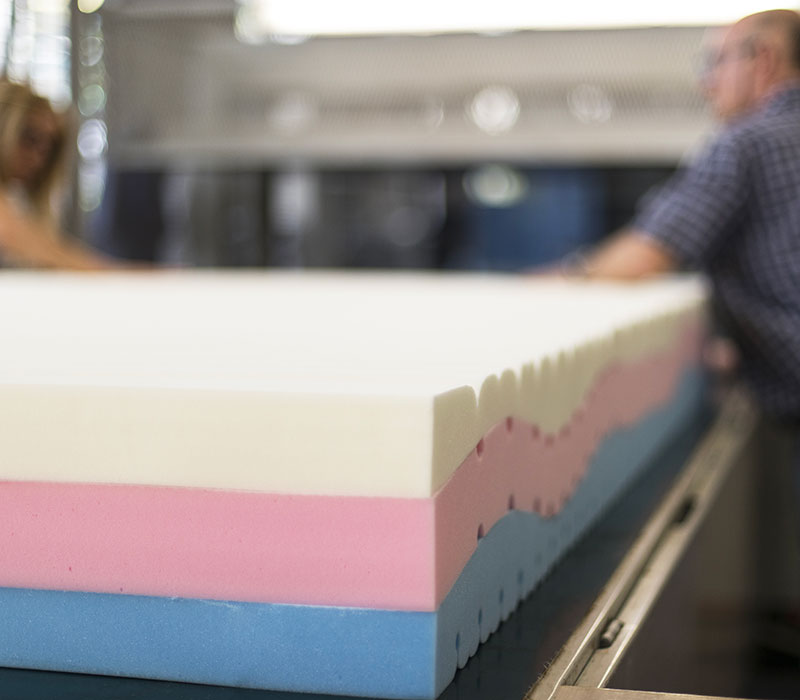 For further information, please