A superior quality product
Within a wide range of polyurethane foams, we have developed an exclusive high-performance line for a superior quality product.
High performance polyurethane foams
Expan Foam is a range of polyurethane foams designed to meet the most demanding requirements. Structure and composition are designed to ensure optimal material response even under the most extreme conditions, for excellent sleeping comfort.
To complement the research and development process of Expan Foam, we have created an ECO-friendly range of foams. The production of the environmentally friendly ECO line has significantly reduced CO₂ emissions compared to normal polyurethane foams on the market.
Expan Foam
In addition to a range of conventional foams, Expan has designed and developed an exclusive line of high performance foams to create products of unrivalled quality. Designed to satisfy even the most demanding customers and guarantee restful sleep, Expan Foams offer both outstanding performance and exclusive colours. Thanks to their unique chemical-physical composition, Expan Foams offer an optimal response at all times, even under extreme conditions.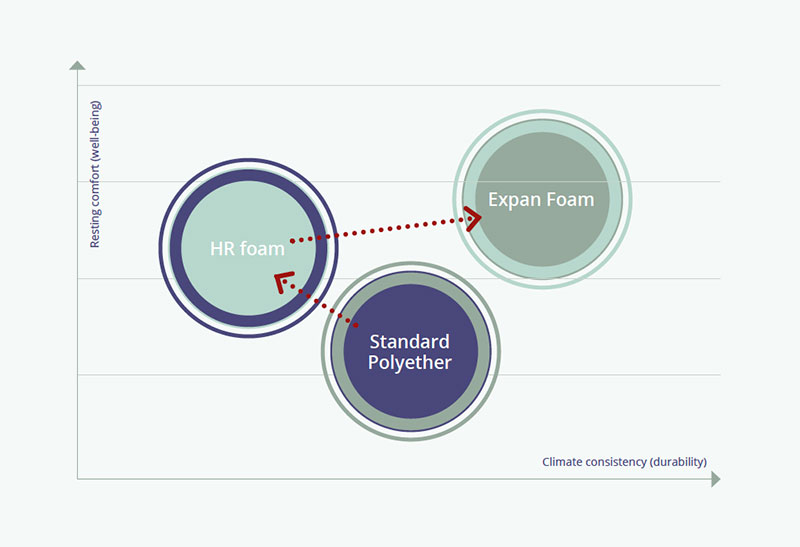 Maximum elasticity
Expan Foams are highly flexible foams that follow the body's own movements, providing ergonomic and comfortable support without the use of springs or plastic structures.
Excellent stability and support
The Expan Foam products are highly resistant to use and deformation, which is also determined by factors such as weight and moisture that significantly affect the stability of the support of normal mattresses.
Outstanding thermoregulation
The high breathability of these foams provides a cool and dry feeling during sleep. The thermoregulation system ensures constant ventilation thanks to the open cell structure of the polyurethane foam.
Integrated anti-bacterial properties
Our foams include special active ingredients that counteract the formation of mites and bacteria and make the product completely hypoallergenic. Expan Foams are Oeko tex Standard 100 Class I certified polyurethane foams, a system that guarantees the quality of the materials and the suitability of the product for people with allergies.
Characteristics of Expan Foam

Spring-free flexibility
Exceptionally flexible – and without any springs – the material follows body shape and movement effortlessly.

Deformation-resistant durability
Hard-wearing and able to cope with tough ambient conditions, all products offer a durability that is far beyond average.

Stability and support
Materials are extraordinarily strong, will not deform and ensure even weight distribution.

Temperature control
Special open-structure, highly breathable materials ensure outstanding thermoregulation

Weightlessness and high performance
Complex-structure materials provide high performance while minimal weight ensures extremely light product.
ECOsustainable line
Expan's ECOsustainable line is characterised by expanded foams produced with natural polyols based on castor oil in a proportion of no less than 20%. Castor oil is a vegetable oil obtained from the simple compression of seeds.
This substance, unlike other oils, does not affect food reserves. Produced without chemical refining processes, it enables energy consumption in the production phase to be cut down, significantly reducing CO₂ emissions.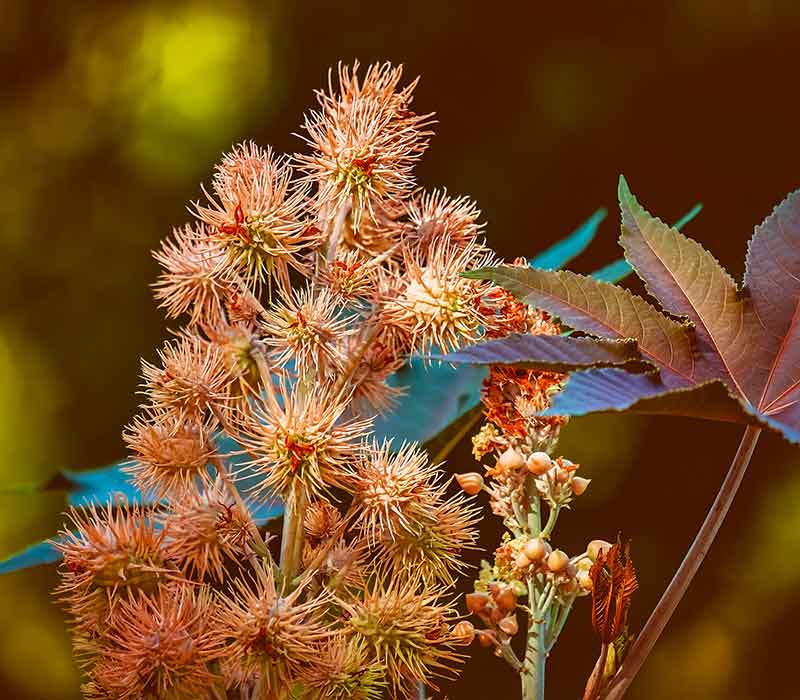 Our eco-sustainable foams
are available with these characteristics and colours:




For further information, please