THE PILLOW
more than an accessory, an opportunity
Customise your product
The pillow fulfils specific needs for support and ergonomics of the upper part of the body and, despite its small size, contributes to the quality of a sleeping system in the same way as the other elements that make it up.
Expan has devised a precise production process dedicated to manufacturing foam pillows with the possibility of also making made-to-measure products.
Explore our offer and all the possibilities for product customisation, from co-design to prototyping and production, to the choice of cover and customised packaging.
Expan manufactures molded foam pillows in soap, cervical spine or other shapes, in viscoelastic or gel, with different perforation designs, specially designed for maximum comfort and anatomical support.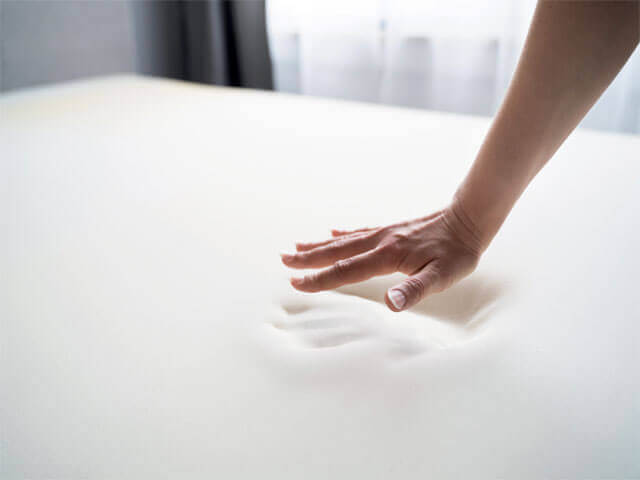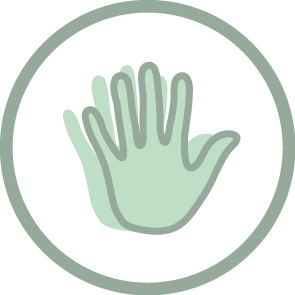 Memory Foam
Known for its ability to gradually accommodate and adapt to the body shape, thus reducing pressure, memory foam is widely used for pillows.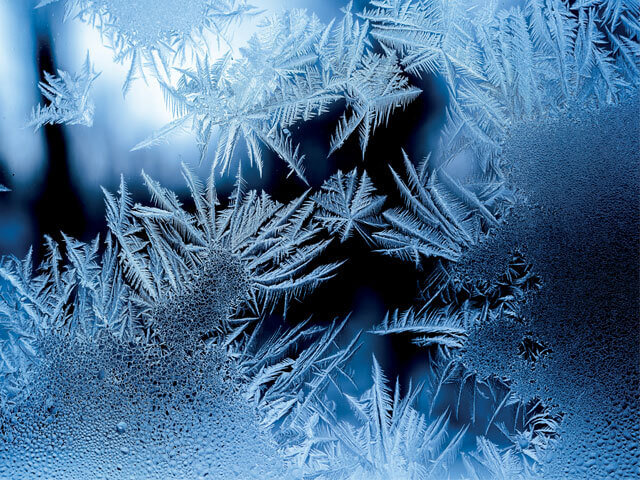 Gel Foam
An extraordinary foam used for its thermoregulating properties that facilitate the dispersion of heat and impart a cool sensation on contact with the body.
To guarantee ergonomics and comfort, holes running through the pillow are fundamentally important. Thanks to precision machinery the design of the pillow ensures correct support and maximum breathability by mean of three types of perforation.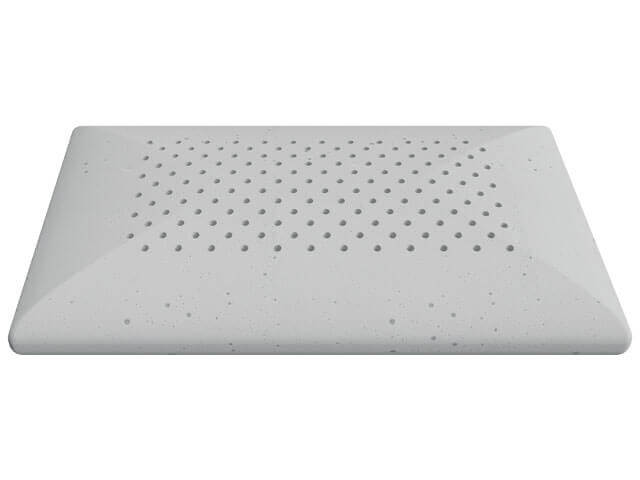 Partial
Perforation that ensures greater stiffness with the same breathability.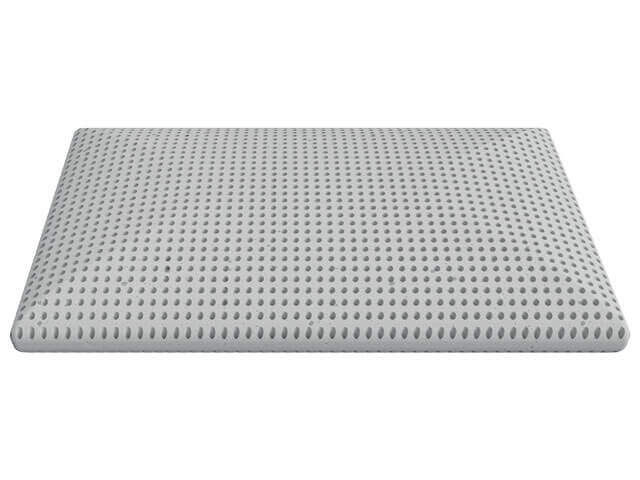 Total
Perforation over the entire surface of the pillow for maximum breathability.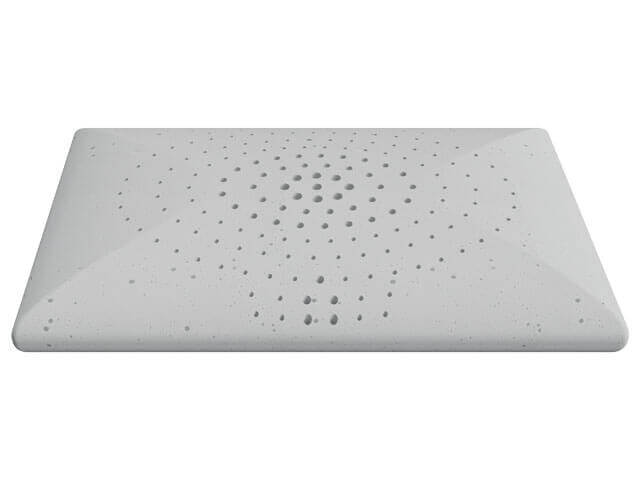 Surround
Innovative perforation in concentric circles to accommodate the head and support the neck and shoulders.
The combination of these two factors is at the origin of the study that led to the creation of the Cromo & Aroma range of foam pillows for naturally therapeutic rest.
Since antiquity, active ingredients from some plant species have been known to influence the wellbeing of our organism. These substances correspond to certain pigments that exert a specific physical and emotional stimulus.
The shaped grooved pillow is produced using precision technology that allows a high degree of customisation. Shaped models mean foams with different compositions can be selected with a design to meet every need for support and comfort.

We have designed a complete range of ticking for our pillows to enhance the properties of the individual models and to meet the specific needs of the upper body during sleep.
Clothes often maketh the man* and even ticking makes and enhances what it contains!
*William Shakespeare, Hamlet, 1602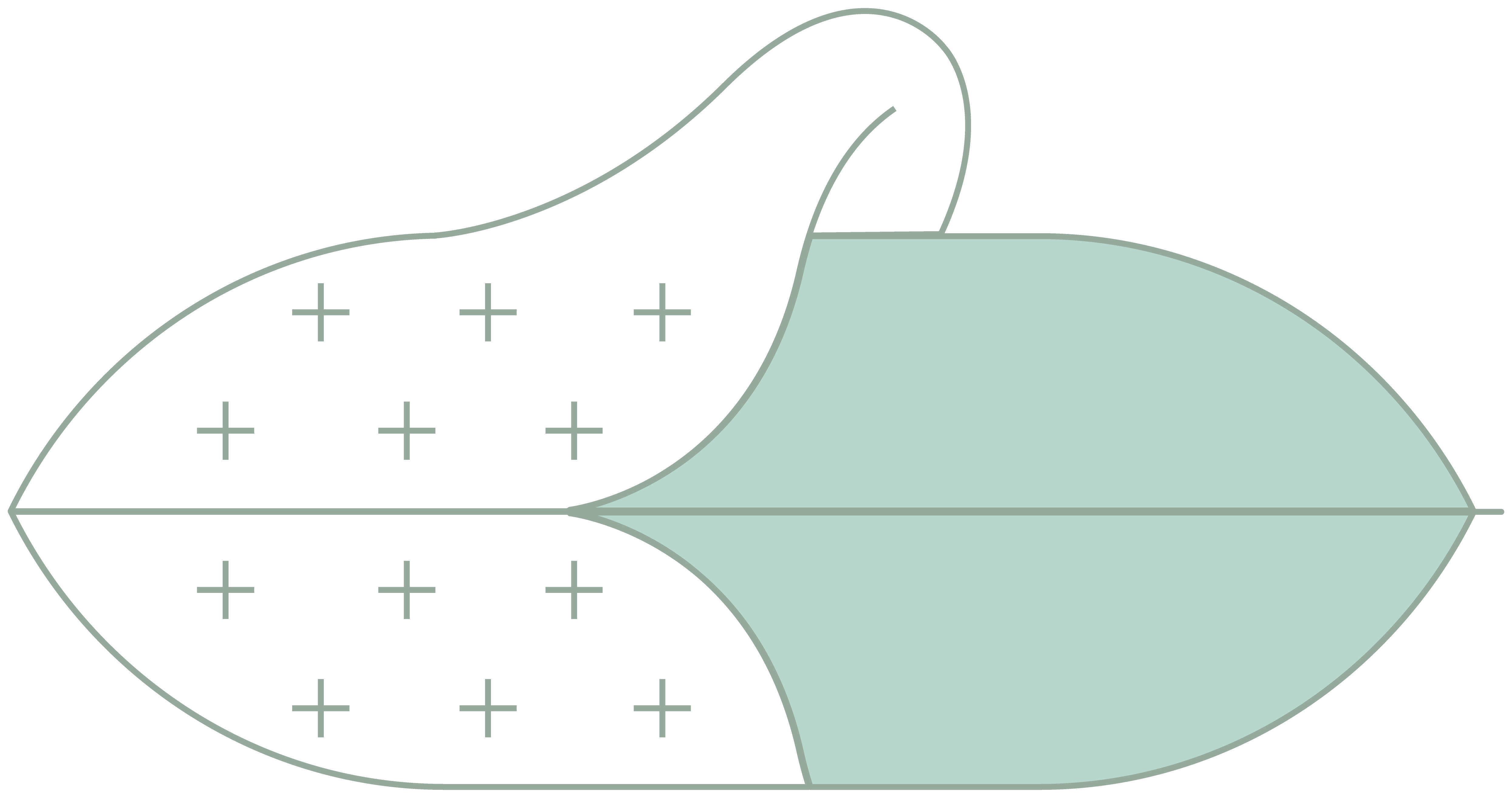 01 Jersey Resistant
Our Resistat liner is in lightweight carbon fibre ticking that neutralises static electricity and promotes a sleep free from electromagnetic tension.
02 Cotton Jersey
Lightweight liner made of natural fabric that is both hard-wearing and silky to the touch. Allows for frequent washing to ensure the hygiene of traditionally well-made ticking.
03 Microfibre Jersey
Lightweight polyester microfibre liner with a handy zip for frequent washing. This special fabric ensures a high standard of hygiene and an effective barrier against agents that can trigger allergies.
Selection of liners in innovative fabrics made from vegetable fibres and technical yarns that offer comfortable, fresh, hygienic support. Each liner is embellished with a customisable satin band.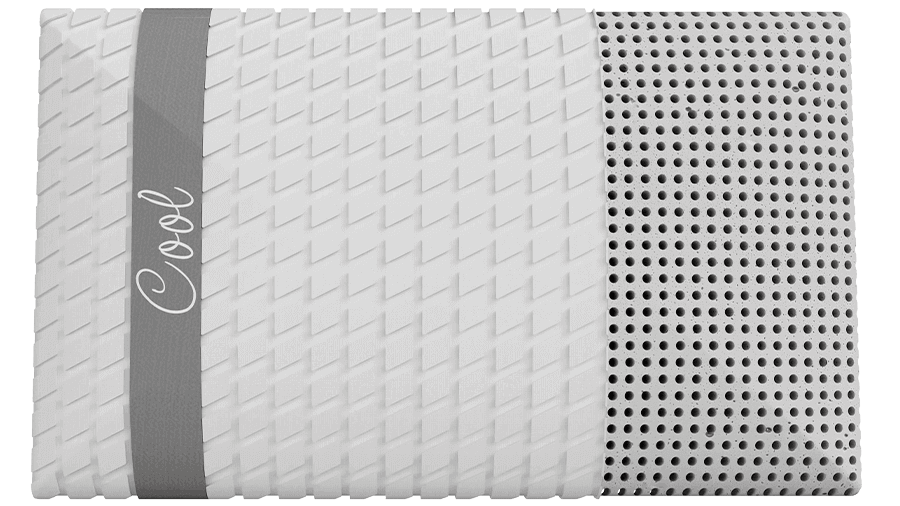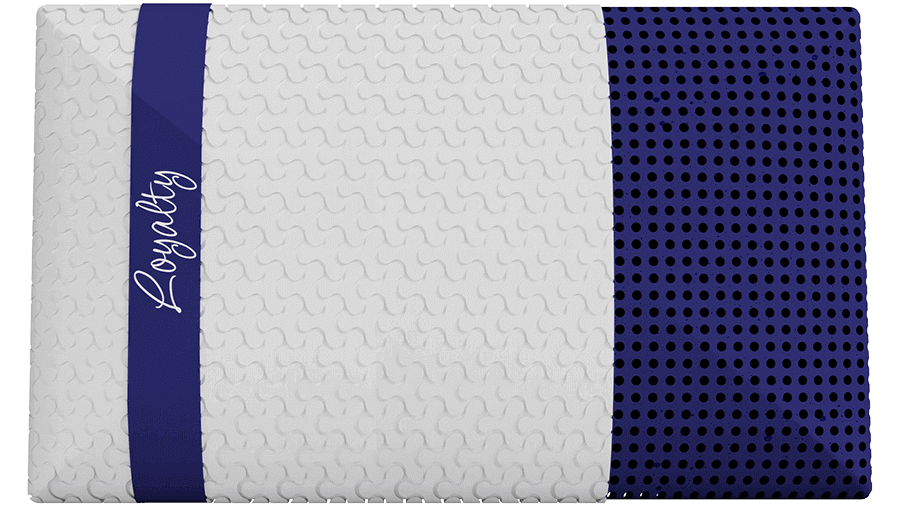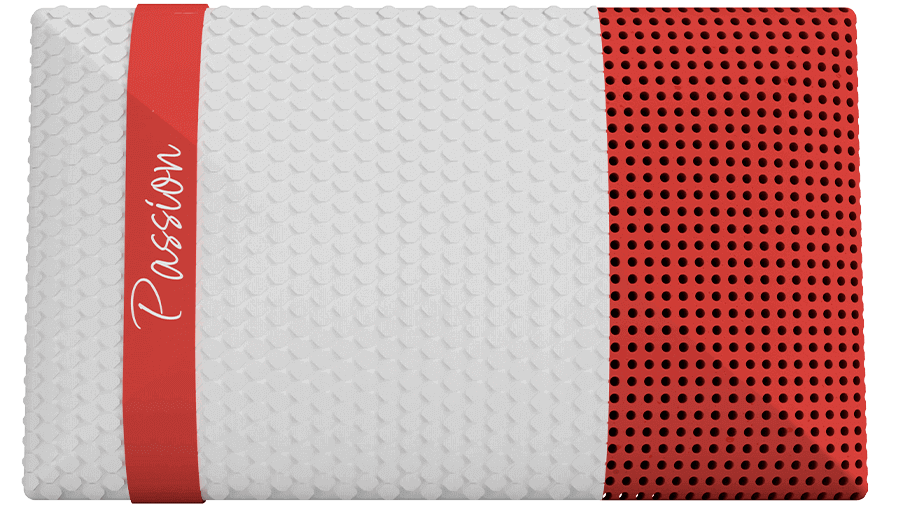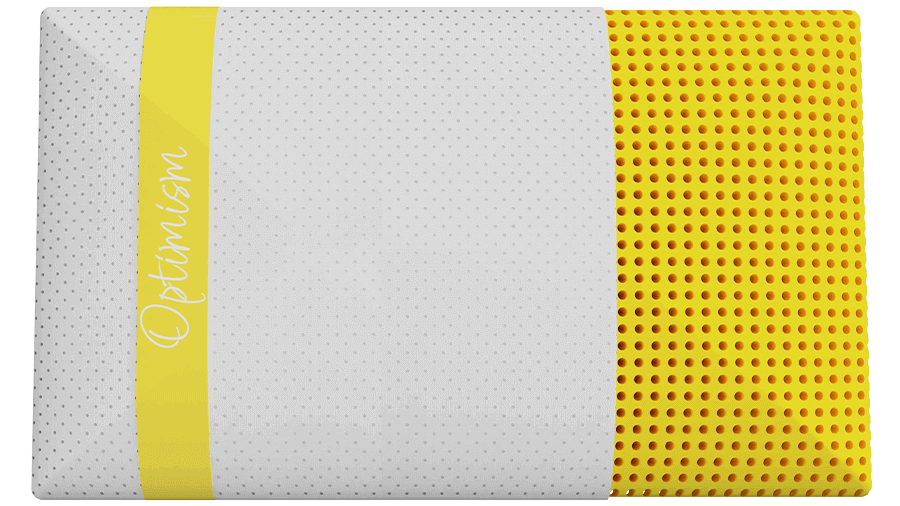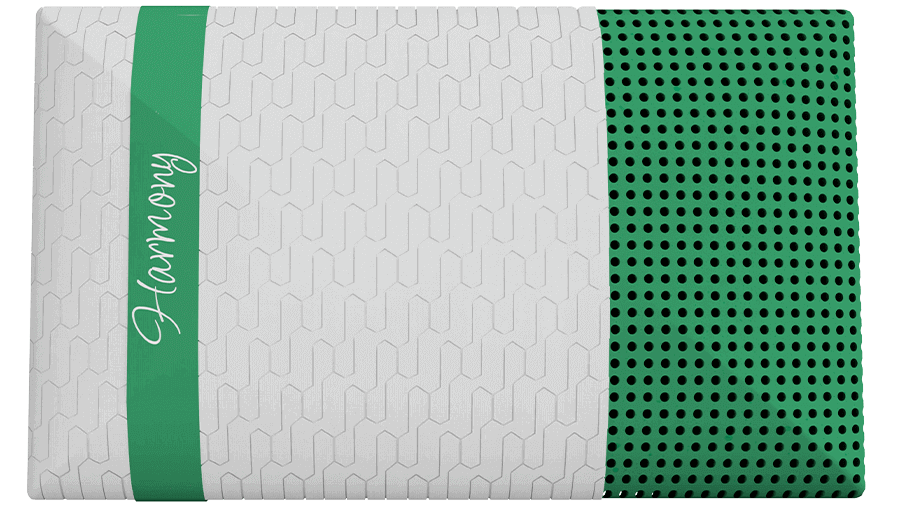 Fodera-guanciale-cool-expan
Fodera-guanciale-linen-expan
Fodera-guanciale-lyocell-expan
Fodera-guanciale-woodfiber-expan
Fodera-guanciale-silk-expan
01 Cool cover
Liner made of a technical fabric comprising bundles of thin fibres that wick away the heat developed by the body to provide cool and dry support at all times.
02 Linen cover
Liner made of a natural fabric consisting mainly of fine wood fibres and linen yarn. Due to its antistatic capacity, linen fibre repels dust and is naturally hypoallergenic and antibacterial. Yarn exerts a soothing and relaxing action on contact with the skin.
03 Lyocell cover
Liner made from wood fibre and Lyocell, produced using environmentally friendly processes. Even a small amount of Lyocell is sufficient to give the entire liner thermoregulatory, breathability and softness properties, as well as antibacterial, hygroscopic and soothing capacities.
04 Wood Fiber cover
Natural fibre lining, made from the cellulose of fine wood. This breathable hypoallergenic fabric is characterised by its thermoregulating properties that ensure the ideal temperature in every season.
05 Silk cover
Natural liner made with a high percentage of fine wood fibre plus the addition of silk. The presence of silk in the liner fabric promotes a soothing, regulating, moisturising action on the skin, which always remains soft and dry.
Expan offers different packaging solutions that can add value to your pillow and make it unique.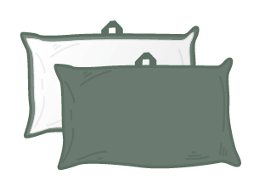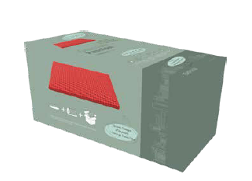 Pillows can be delivered flat or rolled up in a box thanks to our state-of-the-art rolling and packaging systems.
Both solutions can be customised with the customer's logo and graphics.
Create your own pillow!
Explore all the possibilities for a tailor-made solution.