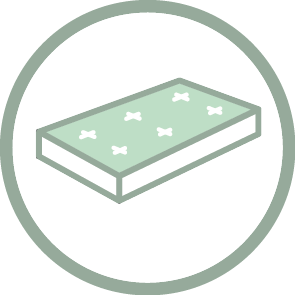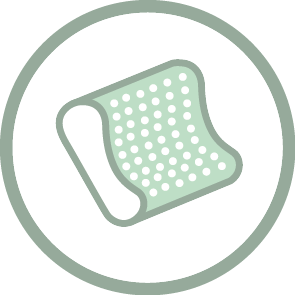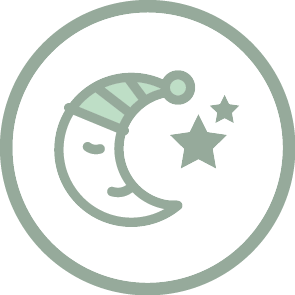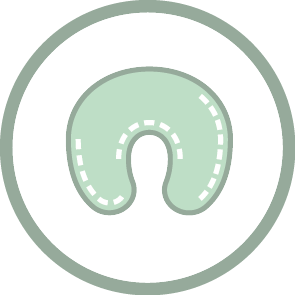 Products
Discover more about the vast range of materials, processes and certifications that make Expan a leading polyurethane foam converter for bedding and highly innovative padding systems.
Products
With its cutting-edge, future-oriented approach to expanded polyurethane conversion, Expan has a wealth of first-rate knowledge, technology and experience, ensuring a fast response to the specific needs of even the most demanding Italian and foreign markets.
A vast array of available solutions ensures Expan is able to provide an infinite range of combinations. Through precision processing, a vast choice of innovative materials and a specialised consultancy service, Expan allows its customers to achieve even the most ambitious goals.
Expan products are guaranteed by the most widely requested finished product certifications concerning hygiene, origin of materials and observance of international standards.
Smart foams with PCM system
Latest-generation foams with micro-encapsulation technology containing substances or active ingredients to boost the performance of the material. Where applied to the world of expanded polyurethane, this smart system ensures the material provides an efficient thermal regulation and anti-bacterial response.
The material is available with the formula:
Thermo – foam with nanoparticles that absorb heat and water and let the material adapt to body temperature, providing a personalised response and an ideal climate for rest.
Silver – foam that makes use of silver ions; the latter exert a bactericidal action and can form an anti-bacteria barrier to ensure the product is fully hypoallergenic.
Ecological water-processed foam
Innovative viscoelastic material with high performance, produced using environmentally-friendly water-based processes only without using any harmful substances. Special processing creates a compact molecular composition that ensures excellent elasticity, resistance to deformation and shape memory.
This allows the material to model itself on the basis of the pressure exerted by the body and the body's thermal response, ensuring soft support. Moreover, the open-cell structure allows ventilation and prevents any build-up of body heat and moisture, ensuring fresh, comfortable support.
Exploded reticular foam
Expanded foam with an extensive reticular open-cell structure that allows complete drainage of water and fast absorption, leaving the surface dry. Special anti-bacterial treatment helps counteract the effects of moisture (e.g. formation of mould and fungi) while the polyurethane structure provides firm support. High permeability gives this material a wide application range in, above all, products used in damp environments: nautical sector, outdoor furniture, camping, beach and swimming pool.
Innovative, soft and strong foam
Innovative material with outstanding physical-mechanical qualities that make it one of the most elastic and softest expanded foams available.
Characterised by low density and good load-bearing capacity, this foam also ensures good breathability and low residual deformation.   This material can also be used in padding as an alternative to polyester fibre and feathers and is highly suitable for complex shapes where parts need to be bonded.
Fresh, open-structure foam
Also called "cool foam", this special material has an open-cell conformation that allows good ventilation, thus preventing stagnation of damp and heat to give the body a sensation of freshness.
The material has very good resistance to residual deformation following compression. It is also highly elastic, making it soft on the surface without losing any capacity for lift and support. The material is available in the HR and VE–viscoelastic (memory) formulas.
Natural foam with essential oils
Latest-generation foam with natural raw materials.  This material combines cutting-edge elasticity and breathability with the benefits of essential oils from a broad bouquet of officinal herbs and the antioxidant properties of active ingredients extracted from soya.
A unique formula that provides high quality rest. The material is available in HR and VE.
Highly breathable open elastomer
Thermoplastic material, extremely deformation-resistant, light with outstanding breathability thanks to an open-cell structure that prevents the deposit of liquids, dirt and moisture. Hypoallergenic and washable, even at very high temperatures, shape and colour remain unaltered over time. Suitable for sterilization (i.e. where used in the health sector). Particularly recommended for outdoor use. Widely adopted in the mobility sector for car and public transport seating. Also used for wheelchair seats.
Natural-base microcellular foam
Expanded natural-base microcellular foam made from new vegetable extract mixes that confer high elasticity and anti-deformation strength.
Produced with cutting-edge technology and components derived from renewable sources, this material offers an innovative response – with low environmental impact – to the need for comfortable, natural support of the highest quality. Particularly suitable for padding mattresses, pillows and internal furnishing seats.
High performance latex
Latex derived from very high quality raw materials. Consists of a mix of natural ingredients and a special foam-making process involving air extraction and gradual lowering of temperature.
The resulting homogeneous, compact, rounded and open-cell structure aids thermo-regulation and perfect breathability of the material to yield a hygienic, hypoallergenic, elastic, tough product that ensures complete, long-lasting well-being.
Micro-hole, breathable gel
Expan uses various types of high performance micro-hole polyurethane gel in its products. The specially structured Gel is extremely elastic, soft and breathable, allowing for the manufacture of products that are highly deformation-resistant, yet also durable and fresh on account of the aeration that prevents stagnation of moisture.
Polyurethane gel has applications in all those products designed to provide maximum quality of comfort during rest, especially medical items.
Latex
Thanks to its natural composition and acknowledged softness, latex is the ideal solution for those seeking maximum comfort as it focuses on providing natural, ecological rest. Expan uses Latex in its mattress cores as both the sole component and assembled together with foams.
Elastic, relaxing gel foam
Latest-generation high density foam made with an exclusive process that gives the material a dense, elastic, micro-hole, soft, porous structure that guarantees outstanding strength, freshness and breathability.
A soft, welcoming material that simultaneously provides the body with firm support to give an overall water-like sensation of relaxation. A capacity to loosen muscular tension, together with the freshness that stems from excellent breathability, ensures rest of the highest quality. Recommended for the manufacture of hypoallergenic mattresses and seats in hospitals and other health facilities.
Advanced conventional foam
New expanded polyurethane concept, a flexible foam made from latest-generation raw materials. The special composition of the material combines the high flexibility of conventional polyethers with the elasticity, resilience and ventilation of foams.
The result is a product that unites and enhances the qualities of both materials, which offer high performance in terms of breathability, non-deformation and flexibility.
Gradient
A special material made of memory foam with gel inserts that modify colouring from sky blue to white depending on the thermal gradient. The change of colour indicates the thermo-regulating properties of the open-structure Gel.
The latter aids ventilation and, therefore, dispersion of body heat and moisture, resulting in fresh, dry support and optimal comfort. The memory foam component guarantees soft, cosy support that adapts to body shape.
Processing
Product processing
In order to meet demand for specially worked foams, over the years Expan has built up a department able to make – with the greatest precision – the shapes that form the final product.
Thanks to the latest computerised semi-finished item cutting and shaping systems, this is where the real "conversion" of the material takes place.
Our specialists are at the customers' complete disposal, ready to create highly complex patterns and shape the most innovative solutions.
From cutting of the semi-processed block to completion of the perfectly shaped slab, Expan offers a vast array of processes, the main ones being embossing, perforation, rounding and grooving.
Discover the results of the production processes in the product catalogue.
For further information, please